CD-DETAILS LEAVES [LIKE HONEY]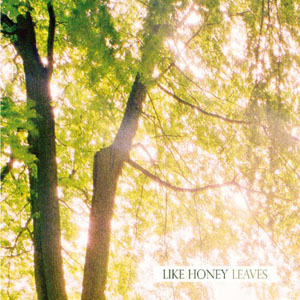 Leaves [Pop]
WEBSITE:
www.likehoney.se
Indie-Shoegazer Sound mit Power-Pop-Gesängen und intensiven Gitarrenriffs aus Schweden... "Like Honey sounds a bit like Jesus & the Mary Chain, but with a definite Swedish take, and also a female singer." (It´s a Trap)

Der Name scheint Programm zu sein bei der heutigen Band. Zuckersüsser Gesang zu schönem Indiepop. Das lass ich mir als Beginn des Wochenendes doch gern gefallen. Und wie sollte es anders sein, auch Like Honey sind aus Schweden. Damit dürfte dann wohl auch alles gesagt sein, oder?

Wem das nicht reicht, Johanna (Gesang), Jocke (Gitarre), Klas (Bass, Gitarre, Gesang), Sandra (Synth) und Tittie (Drums) begannen 2003 gemeinsam Musik zu machen. Und veröffentlichen auf dem kleinen, aber sehr feinen Label Hybris.

---

The full length debut by swedish Like Honey is a shoegazer dream. Full of references from the 90s it's a rare piece of vocals and guitars echoing the sounds of The Sundays, Dinasour jr, Ride and of course, the Jesus and Mary chain." "They've only released two EPs, but they're so good that it really makes me eager for their full length album to come out. Just as their name suggest, Like Honey sounds a bit like Jesus & the Mary Chain, but with a definite Swedish take, and also a female singer. Listen to "Airport" and I'm sure you'll end up joining me in my worship."

(Quelle: Alive!, 2009)

FORMAT: CD